| | |
| --- | --- |
| | |
Nigeria industrial MRO Supply is the Trading Portal of Metalworth Resources Ltd supplier of industrial products & Services, equipment, safety supplies and MRO products and services to industrial and commercial markets within Nigeria and West African Countries.
Listening, asking the right questions, and working with customers produces the right solutions. For your toughest products and services challenges, you'll find the right expertise with Metalworth.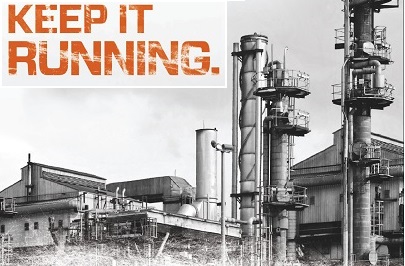 BETTER SERVICES - BETTER SOLUTI0NS ENGINEERING THE RIGHT SOLUTI0NS
YOU'LL FIND IT WITH US. EXPERTISE YOU CAN RELY ON.
Unmatched Product Range. Measurable Savings. Versatility In Delivery Options.

We believe that we must make ourselves a vital part of our customers' success. Strategic investments in our business systems enable us to meet your most progressive needs. Our logistics system is set up to meet our customers' top five priorities: urgent delivery needs, order fulfillment accuracy, product availability, quality and on-time delivery.
Our network is well matched to the complexity of our large customer base, SKUs and product demand variability.
WE WILL SOURCE IT & DELIVER IT ON TIME @ A PRICE THAT MAKE YOU HAPPY!!!
| | |
| --- | --- |
| | |
Projects

Made in USA Products

We source direct from OEM

Official Nigerian Distributor
Quality MRO & OEM Industrial Supplies

Nigerian Downstream oil and gas producers rely on us for MRO needs.

MRO Supplies - Maintenance, Repair and Operation (MRO) items are used in production and plant maintenance and can be items such as maintenance supplies, spare parts, Safety Supplies and consumables used in the production process. This includes items such as: oils, lubricants, gloves, safety equipment and cleaning products.

Services

Industrial Supplies

Ship Support & Supplies

Oil Field Procurement & Supplies

Integrated Supply Chain Management

Technical & Management Support Outsourcing