| | |
| --- | --- |
| | |
Technical ship supply

As a general supplier we offer a comprehensive service for the shipping industry which is recognized and in demand. Everything for a ship from one source.
By means of newly developed ordering systems and specific catalogues designed for shipping companies we offer an optimal supply of your ships with stores and consumables. Thus the administrative effort for C-items can be reduced considerably.
We supervise the initial supply of vessels from A to Z. High standards are set here with help of detailed and extensive documentation of the equipment.
Galley, pantry and cabin stores

Labor protection

Labor protection

Brushes, brooms, painting equipment

Brushes, brooms, painting equipment

Cleaning materialCleaning material

Chemical and technical products

Chemical and technical products

Stationery

Stationery

Hardware

Hardware

Lavatory equipment

Lavatory equipment

Ropes, mooring ropes, wire ropes

Ropes, mooring ropes, wire ropes

Safety equipment

Safety equipment

Nautical equipment

Nautical equipment

Hoses and couplings

Hoses and couplings

Electrical, hand and compressed air tools

Electrical, hand and compressed air tools

Cutting and clamping devices

Cutting and clamping devices

Surface treatment

Surface treatment

Stone and wood processing

Stone and wood processing

Measuring instruments and tools

Measuring instruments and tools

Work and office equipment

Work and office equipment

Steel and pipes

Steel and pipes

Screws, DIN and standard parts

Screws, DIN and standard parts

Pipe fittings

Pipe fittings

Valves and plug valves

Valves and plug valves

Ball bearings

Ball bearings

Electrical equipment

Electrical equipment

Gaskets and seals

Gaskets and seals

Welding equipment

Welding equipment

Games, fun and leisure

Games, fun and leisure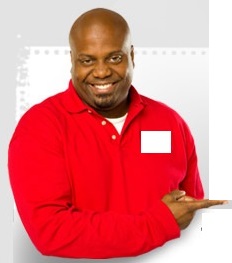 Contact us:

Office +234 (0)8100172923
Mobile +234 (0)8023134941
| | |
| --- | --- |
| | |
Projects

Made in USA Products

We source direct from OEM

Official Nigerian Distributor
Quality MRO & OEM Industrial Supplies

Nigerian Downstream oil and gas producers rely on us for MRO needs.

MRO Supplies - Maintenance, Repair and Operation (MRO) items are used in production and plant maintenance and can be items such as maintenance supplies, spare parts, Safety Supplies and consumables used in the production process. This includes items such as: oils, lubricants, gloves, safety equipment and cleaning products.

Services

Industrial Supplies

Ship Support & Supplies

Oil Field Procurement & Supplies

Integrated Supply Chain Management

Technical & Management Support Outsourcing