| | |
| --- | --- |
| | |
Insite – A Metalworth branch in your plant

To achieve greater efficiencies, increasing numbers of Nigerian Plant operators are outsourcing the entire MRO procurement and management function. Metalworth can set up a dedicated 'Insite' on your site to handle the entire process.
This means you are then effectively dealing with only one supplier for all your MRO requirements. You pay only for parts used, reducing inventory and - with just one monthly invoice - maximising the benefits of supply chain consolidation.
As the Metalworth branch - or 'Insite' - is only serving your business, it is geared entirely to meeting your business' needs.
The benefits of having your own Insite
An Insite provides highly trained and experienced site-based personnel delivering dedicated MRO spare parts sourcing and technical support to keep production running smoothly.
It also offers many value-added services and solutions to the customer. This in turn allows in-house procurement, engineering and maintenance teams to concentrate on other core manufacturing activities, knowing that their MRO spares operation is in safe hands.
Components can be delivered to lineside if required, reducing replacement times. Your business will also have access to experienced, on-site, independent technical expertise. The Insite™ manager can arrange for performance measurement and component kitting. Further examples of an Insite's contribution towards minimising your downtime and optimising your plant operational efficiency include:
Application advice
Condition monitoring
Energy efficiency surveys
The detailed management reporting offered by a professional supplier will track component usage. This creates greater transparency, and provides the basis for optimising stock through usage analysis and targeted reductions in redundant stock profiles, therefore, saving future purchasing and working capital costs.
Your business also only pays for spares that are being used rather than adding unnecessary inventory.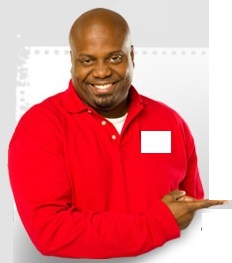 Contact us:

Office +234 (0)8100172923
Mobile +234 (0)8023134941
sales@nigeriaindustrialMROsupply.com
| | |
| --- | --- |
| | |
Projects

Made in USA Products

We source direct from OEM

Official Nigerian Distributor
Quality MRO & OEM Industrial Supplies

Nigerian Downstream oil and gas producers rely on us for MRO needs.

MRO Supplies - Maintenance, Repair and Operation (MRO) items are used in production and plant maintenance and can be items such as maintenance supplies, spare parts, Safety Supplies and consumables used in the production process. This includes items such as: oils, lubricants, gloves, safety equipment and cleaning products.

Services

Industrial Supplies

Ship Support & Supplies

Oil Field Procurement & Supplies

Integrated Supply Chain Management

Technical & Management Support Outsourcing