| | |
| --- | --- |
| | |
WAREHOUSING & DISTRIBUTION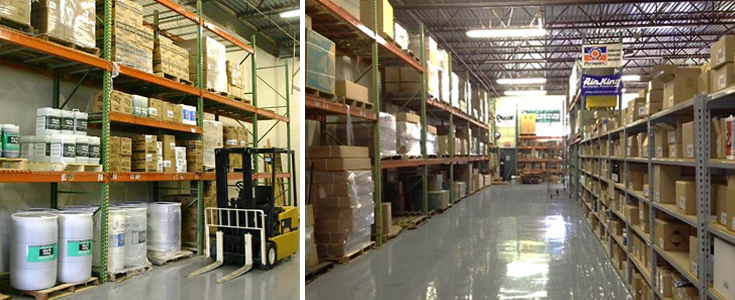 Warehousing and Distribution Centers
Click here to review Supervising in the Warehouse - Training
Click here to review MRL Introduction - Warehouse Operation Management Capability
Keep your products moving with LEAN solutions that accelerate inventory accuracy and efficiency
In today's high-velocity business environment, operating efficiency and speed count. When it comes to the warehouses and distribution centers that keep your products moving, inventory accuracy and cost controls are just as critical. That's where Metalworth can help.
Metalworth's innovative LEAN approach to managing warehouses helps you engage employees to eliminate waste, shorten lead times and build-in quality. We'll locate the perfect site for your distribution center, design a layout and set up processes, equipment and visibility tools. We'll even hire and train staff to ensure that your goods flow smoothly and inventory arrives when and where it's needed, in the exact quantity needed.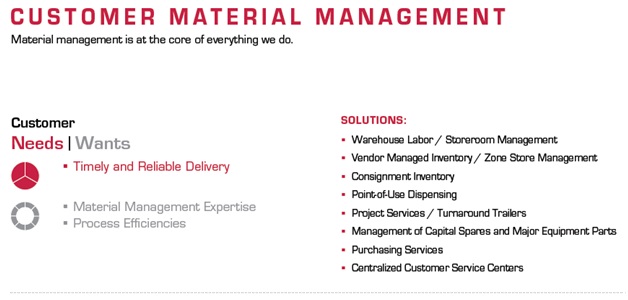 ·
Warehousing and Distribution Services
Cross Docking -

Keep products flowing directly from receiving to shipping areas in your warehouse to reduce distribution costs and delivery times.
Reverse Logistics -

Recover asset value from returns and repairs with a reverse logistics solution co-located with forward distribution.
Value-added Services-

With Metalworth's value-added services, you can customize products and packages and respond to fast-changing market and customer requirements.
Distribution Management -

From staff hiring and training to inventory management, packaging, value-added services, reverse logistics and co-located warehouse facilities, Metalworth offers a suite of services to support all of your distribution management needs.
Packaging -

Metalworth's packaging services range from primary, secondary and tertiary for industrial products.
Contact us:

Office +234 (0)8100172923
Mobile +234 (0)8023134941
sales@nigeriaindustrialMROsupply.com
| | |
| --- | --- |
| | |
Projects

Made in USA Products

We source direct from OEM

Official Nigerian Distributor
Quality MRO & OEM Industrial Supplies

Nigerian Downstream oil and gas producers rely on us for MRO needs.

MRO Supplies - Maintenance, Repair and Operation (MRO) items are used in production and plant maintenance and can be items such as maintenance supplies, spare parts, Safety Supplies and consumables used in the production process. This includes items such as: oils, lubricants, gloves, safety equipment and cleaning products.

Services

Industrial Supplies

Ship Support & Supplies

Oil Field Procurement & Supplies

Integrated Supply Chain Management

Technical & Management Support Outsourcing