| | |
| --- | --- |
| | |
INTEGRATED SUPPLY CHAIN MANAGEMENT

Today, companies are focusing on strategic renewal, searching for creative solutions to reduce costs, raise the bar on customer service, manage risk and increase efficiency. As they do, many are outsourcing non-core activities like logistics. Done right, the outsourcing of supply chain services can help you operate leaner, improve process efficiencies and serve your customers more effectively. What's more, you can spend more time growing your business than running it. Metalworth has a variety of supply chain capabilities to meet varying supply chain needs.
With a high-performing supply chain, functions are executed with precision and reliability.
You can deliver faster and Work smarter
The key is finding a provider you can trust. As your strategic partner, Metalworth delivers best-in-class operational execution and proactive solutions so you can outsource with confidence. Why? Because when it comes to your supply chain we know that Execution is Everything.
Fueling supply chain efficiency with transportation and logistics solutions for the oil and gas industry
Rising margin and budget pressures demand strategies that drive efficiency through every stage of your oil and gas supply chain. Metalworth can help you streamline operations to achieve previously unattainable efficiencies for your oil and gas logistics.
Whether you need better ways to manage materials, haul equipment to job sites, improved visibility from the refinery gate to the point of consumption or transportation solutions that safely move over-sized freight from one location to another, Metalworth can help.
Put our infrastructure, technology and industry expertise to work for you and gain benefits.
Solutions for Oil and Gas Companies
·
Metalworth Dedicated
·
Transportation Management
Dedicated transportation services for dynamic business operations
Combining truck drivers, vehicles, fleet maintenance, routing, scheduling, management and administrative support, Metalworth Dedicated is the dedicated transportation solution you need to keep the wheels of business turning without having to invest in your own fleet.
From route design and driver management to fleet maintenance, safety programs and licensing, we take care of all your transportation needs. With access to both asset-based and third-party transportation management solutions, you can adapt to changes in demand, staffing and service with ease.
Outsource your transportation and logistics complexities to Metalworth Dedicated and discover new ways to be nimble, run lean and stay safe.
One turnkey solution. All the dedicated trucking services you need.
Adapt to changes in demand, truck driver staffing and customer service needs without missing a beat
Take out supply chain inefficiencies by optimizing your assets, routes, service levels and total operating costs
Reduce accident exposers and ensure compliance with regulations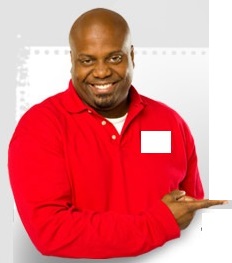 Contact us:

Office +234 (0)8100172923
Mobile +234 (0)8023134941
sales@nigeriaindustrialMROsupply.com
| | |
| --- | --- |
| | |
Projects

Made in USA Products

We source direct from OEM

Official Nigerian Distributor
Quality MRO & OEM Industrial Supplies

Nigerian Downstream oil and gas producers rely on us for MRO needs.

MRO Supplies - Maintenance, Repair and Operation (MRO) items are used in production and plant maintenance and can be items such as maintenance supplies, spare parts, Safety Supplies and consumables used in the production process. This includes items such as: oils, lubricants, gloves, safety equipment and cleaning products.

Services

Industrial Supplies

Ship Support & Supplies

Oil Field Procurement & Supplies

Integrated Supply Chain Management

Technical & Management Support Outsourcing