| | |
| --- | --- |
| | |
Customer Pickups

After you request a pickup, we will send a driver to your address with a shipping label within the next 1-5 business days. If you aren't home when they arrive, they'll make additional attempts for the pickup.
Thanks to our network of partners, we can propose to you solutions in packing and transport.
Small Order Charge
Orders less than $100.00 will incur the current small order charge service fee.
We assure you a personalized treatment of your estimates and your orders.
Free estimate in 72 h !

1. Catalog
The entire catalog is available for order.
2. Estimate
We propose to you a free estimate less than 72 hours.
3. A personalized treatment
Our import/export team assures you a personalized service of your estimates and orders.
4. Packing and transport
Thanks to our partners' network, we can propose you solutions adapted to your need.
5. Payment
We agree together on the payment terms.
We listen to you, to bring the good services to you when you need them.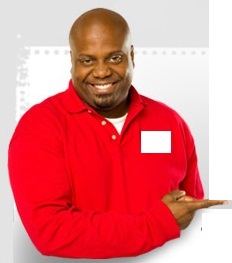 Contact us:

Office +234 (0)8100172923
Mobile +234 (0)8023134941
sales@nigeriaindustrialMROsupply.com
| | |
| --- | --- |
| | |
Projects

Made in USA Products

We source direct from OEM

Official Nigerian Distributor
Quality MRO & OEM Industrial Supplies

Nigerian Downstream oil and gas producers rely on us for MRO needs.

MRO Supplies - Maintenance, Repair and Operation (MRO) items are used in production and plant maintenance and can be items such as maintenance supplies, spare parts, Safety Supplies and consumables used in the production process. This includes items such as: oils, lubricants, gloves, safety equipment and cleaning products.

Services

Industrial Supplies

Ship Support & Supplies

Oil Field Procurement & Supplies

Integrated Supply Chain Management

Technical & Management Support Outsourcing