| | |
| --- | --- |
| | |
Capabilities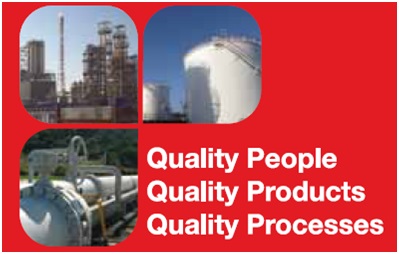 Metalworth Resources Ltd is a leading supplier of solutions to the Nigerian industrial market. Recognized by industry experts as the provider of trusted products and solutions, we have built a reputation for simply delivering on our commitments day in and day out.
Metalworth Industrial Capabilities
Industrial Distribution
Largest Nigerian distributor of industrial products

Engineered products

Turn-key solutions

Cost-efficient distribution network
Integrated Services/MRO
Sourcing and procurement services

Storeroom and inventory management

MRO/MROP supply management

Total cost reduction solutions
Fasteners/OEM
Production fasteners

Vendor-managed inventory

Advanced technology applications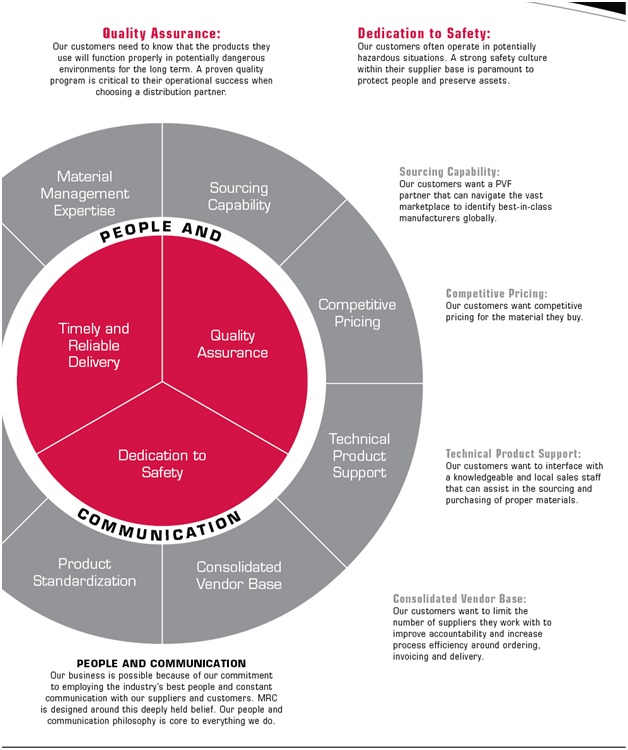 INTEGRATED SERVICES/MRO
Integrated Services/MRO provides outstanding supply chain management solutions for a full range of maintenance, repair and operating supplies (MRO). Guaranteed to reduce your cost of doing business, we offer customized programs in Procurement Services, Inventory Optimization, Information Management and Reporting, Replenishment Control and Materials Distribution. These solutions will lower your total cost of ownership through reductions in product price, inventory investment, overall procurement costs and improved processes.
Integrated Services' Procurement Services include strategic sourcing, tactical purchasing, and category management. Our Replenishment Control and Materials Distribution solutions include Point-of-Use and VMI systems; such as Automated Supply Dispensing, Bin Stocking, Off-Site Distribution Services, Storeroom Management and Requisition Management. These services can include on-site or off-site resources responsible for receiving, stocking, issuing and cycle counting product. Inventory optimization includes planning and scheduling, standardization, consolidation and disposition.
FASTENERS/OEM
Fasteners/OEM is a full line distributor of fasteners and other class "C" components that meet the direct spend product requirements of OEM customers. An ISO9001:2008 operating organization that offers a full range of logistic delivery systems from dock-to-dock order fulfillment to complete vendor managed inventory solutions allowing our customers to focus on their core competencies rather than the procurement of low cost parts. In addition, our Engineering Services team works with our customers in the design and application process and value added standardization and consolidation efforts.
Product solutions designed for your business
The Metalworth team of sales specialists is in place to provide industry leading technical level product solutions. We offer product information, demonstration, support and even troubleshooting on products we sell. Our specialists can help you increase efficiencies and provide a safe work environment in a cost effective manner.
We offer:
On-site surveys for product identification and needs analysis

Product identification/rationalization for continuous improvement programs

Product demonstrations and seminars

Qualitative fit testing

Consultation on technical services

Coordination of vendor product training programs
We Service What we Sell
National Technical Services (NTS) is your one stop solution for customized equipment maintenance and repair programs to ensure the safety and full productivity of your employees. We repair, maintain and test critical safety and industrial equipment. Safety equipment rentals and mobile service are available on many of the products we sell.
Contact us:

Office +234 (0)8100172923
Mobile +234 (0)8023134941
sales@nigeriaindustrialMROsupply.comThis email address is being protected from spambots. You need JavaScript enabled to view it.
| | |
| --- | --- |
| | |
Projects

Made in USA Products

We source direct from OEM

Official Nigerian Distributor
Quality MRO & OEM Industrial Supplies

Nigerian Downstream oil and gas producers rely on us for MRO needs.

MRO Supplies - Maintenance, Repair and Operation (MRO) items are used in production and plant maintenance and can be items such as maintenance supplies, spare parts, Safety Supplies and consumables used in the production process. This includes items such as: oils, lubricants, gloves, safety equipment and cleaning products.

Services

Industrial Supplies

Ship Support & Supplies

Oil Field Procurement & Supplies

Integrated Supply Chain Management

Technical & Management Support Outsourcing