| | |
| --- | --- |
| | |
Technical Product Support

Metalworth has Technical Product Specialists available to assist you with specific product information. The Product Specialists can be reached by emailing us from the Contact Us form. You can also call +2348023134941 (Monday through Friday, 8:00 am to 5:00 pm and Saturday 10:00 am to 2:00 pm) for more assistance.
Value-Added Resources

Whether it's an MSDS sheet for your general purpose cleaner or a brochure detailing OEM product, the information you need is at our fingertips. Get quick access to a wealth of general and technical information that helps you get your job done safer, faster and more efficiently.
Product Support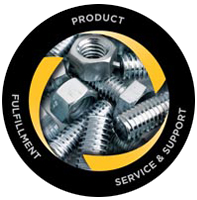 Technical Product Support Specialists
Our industry-leading Technical Product Support Specialists have the hands-on experience and training to assist you with the following:
• Product Selection

• Application Assistance

• Installation

• Troubleshooting
• Performance Data

• Maintenance

• General Technical Guidance
Global Reach With a Local Touch

Certification and Documentation Control
As an ISO 9001:2008 operating company, Metalworth is committed to providing our customers with accurate, up-to-date documentation.
Features
Shelf-Life Certificate of Conformance (COC)
Manufacturer's Certificate of Conformance (COC)
Mil-Spec Certifications
Material Safety Data Sheets
Technical Data Sheets
Certificates of Origin
All Required International Documentation
Manufacturer's Test Reports - Certificate of Analysis (COA)
Custom Labeling and Documentation
Custom labeling and providing manufacturer documentation is a fundamental offering from Metalworth because it's a fundamental requirement for many of our customers. Our goal is to provide accurate label data and manufacturers' documentation.
Metalworth can provide custom labeling with information to your specifications to help you manage your inventory and comply with industry standards
Labels can be customized to include, but not limited to, the following:
Customer Part Number
Customer Name
Origin and Expiration Dates
Lot Number
Specification References
Storage Information
Shelf-Life Period
PO Number
In addition to offering value-added labeling, we can also provide documents required for your process.
These may include the following:
Certificate of Conformance
Certificates of Origin
MSDS and Tech Data Specialists
Manufacturer test reports and certifications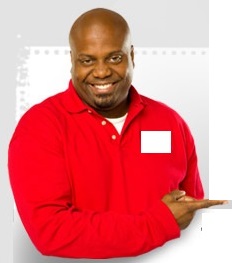 Contact us:

Office +234 (0)8100172923
Mobile +234 (0)8023134941
sales@nigeriaindustrialMROsupply.com
| | |
| --- | --- |
| | |
Projects

Made in USA Products

We source direct from OEM

Official Nigerian Distributor
Quality MRO & OEM Industrial Supplies

Nigerian Downstream oil and gas producers rely on us for MRO needs.

MRO Supplies - Maintenance, Repair and Operation (MRO) items are used in production and plant maintenance and can be items such as maintenance supplies, spare parts, Safety Supplies and consumables used in the production process. This includes items such as: oils, lubricants, gloves, safety equipment and cleaning products.

Services

Industrial Supplies

Ship Support & Supplies

Oil Field Procurement & Supplies

Integrated Supply Chain Management

Technical & Management Support Outsourcing