| | |
| --- | --- |
| | |
RELOCATION SERVICES

We provide global relocation services to Nigeria's leading companies.
Through our service we help clients achieve their business goals by alleviating workforce mobility challenges.
Seamless international employee relocation services
If you are responsible for employee relocation, look to us for quality services. We know that to provide an impeccable global relocation service, we need to be more than just a relocation company.
Our services, including everything from move management, to home search and school search, ensure your expats move smoothly, settle-in and are ready to start their new role.
As a specialist international relocation company, we provide international moving services for families and individuals.
Our services
Cross Culture Training

Departure Services

Education Assistance

Expense Management

Guaranteed HomeSale

Home Finding Service

Immigration, Visa and Work Permits

Implementation

Move Management

Moving Services

Orientation

Partner Assistance

Property Management

Settling-In Services

Short-Term Accommodation

Storage

Tenancy Management

Transit Cover
At Metalworth Relocating employees has a dedicated team member as a single point of coordination, support and advice to ensure every part of their relocation runs smoothly.
Metalworth is committed to quality and delivering an impeccable service, in every location.
Client satisfaction is our ultimate goal. That is why we make it our business to develop a comprehensive knowledge of each client's challenges and ambitions. By understanding what matters most, we can ensure that this is where we excel.
Integrated relocation services
Metalworth offers a wide range of integrated relocation services to make your mobility programme a success, including everything from language training to spousal support.
Not only are we are an integrated relocation service provider, but we manage all our services in-house. Even where we use one of our specialist partners to deliver the services, one coordinator oversees the whole process. We deliver everything as an integrated package, instead of several stand-alone services. So, shipping might be offered alongside storage, immigration servicesand tenancy management. This means smooth and stress-free delivery for you.
More integrated relocation services information
We have a wide range of integrated relocation services to help your assignees hit the ground running. Delivered at your convenience, and designed to fit your relocation policy, we have plenty of services to smooth out the wrinkes of your assignees' relocations. To find out more, select a service and contact us today.

The moving process
We make moving easy! Your dedicated move coordinator will organise the packing, storage, shipping / transit, and delivery of your belongings through our in-house teams and trusted partners. You just have to tell us what you want to take, and we take care of the rest – everything from customs clearance to unpacking in your new home. So, the moving process runs smoothly, no matter where you're moving to.
Step 1 The Survey

Step 2 Quotation and Move Plan

Step 3 Packing Services and Protecting Your Home

Step 4 Transportation

Step 5 Customs Clearence and Delivery

Step 6 Unpacking at Your New Home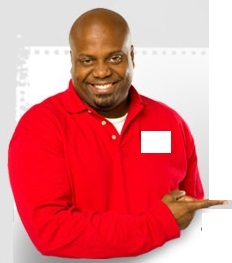 Contact us:

Office +234 (0)8100172923
Mobile +234 (0)8023134941
sales@nigeriaindustrialMROsupply.com
| | |
| --- | --- |
| | |
Projects

Made in USA Products

We source direct from OEM

Official Nigerian Distributor
Quality MRO & OEM Industrial Supplies

Nigerian Downstream oil and gas producers rely on us for MRO needs.

MRO Supplies - Maintenance, Repair and Operation (MRO) items are used in production and plant maintenance and can be items such as maintenance supplies, spare parts, Safety Supplies and consumables used in the production process. This includes items such as: oils, lubricants, gloves, safety equipment and cleaning products.

Services

Industrial Supplies

Ship Support & Supplies

Oil Field Procurement & Supplies

Integrated Supply Chain Management

Technical & Management Support Outsourcing