| | |
| --- | --- |
| | |
To Our Valued Customers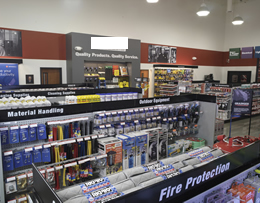 In today's fast-paced technological world, we understand that our customer's requirements are greater than ever. At Metalworth Resources Ltd, we have an innovative approach to the way industrial supplies are sold and distributed. Now, one source can provide you with a completely engineered system from material specifications to application equipment.
You'll receive complete support from Metalworth personnel who have the technical expertise to handle any problem, and provide solutions... not just alternatives. Let us prepare, at no cost to you, detailed recommendations tailored specifically for your operations. The guidelines we follow are always the same:
increase the customer's productivity,
enhance the quality of the customer's finished product,
facilitate cost effective manufacturing.
At Metalworth, it is a process of striving for continual improvement. We are diligently monitoring and building our extensive inventory so that we can meet your just-in-time production plans. Whether your requirements are for OEM production or for a critical R & D situation, we know we must ship what you want, when you want it. I'm proud to say that we operate to ISO 9002 standard.
Ever watchful of new industry developments, we strive to add the newest technologies available from the industry leaders. The companies represented are among the industry leaders. Feel free to view our complete line card.
All of us at Metalworth Resources Ltd look forward to the opportunity to serve you.
At your service,
Mr. Bright Samuel,
MD/CEO,
Metalworth Resources Ltd
Cost Reduction Programs
Programs include:
An evaluation of inventory to reduce carrying costs.
A complete plant audit to improve "through-put" and eliminate waste.
Possible use of new production methods.
Consolidation of products to one source.
Reduced paperwork and total procurement costs.
Provide lower cost options – we can save you money by consolidating products and offering cost effective alternatives.
A single source for all technical needs and requirements – experienced inside and outside personnel to solve problems quickly.
Ensuring worker safety through proper handling of products.
One source consolidation guarantees vendor performance from a specialist who understands your needs and eliminates the concern of dealing with many small vendors.
Reduction of hazardous waste and funds lost through lack of shelf-life control – a well monitored inventory program will save you money.
If you have questions on any Metalworth Services, contact Customer Service at +2348023134941.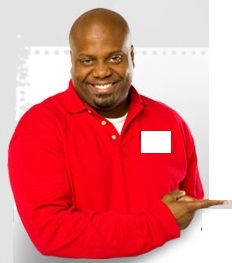 Contact us:

Office +234 (0)8100172923
Mobile +234 (0)8023134941
sales@nigeriaindustrialMROsupply.com
| | |
| --- | --- |
| | |
Projects

Made in USA Products

We source direct from OEM

Official Nigerian Distributor
Quality MRO & OEM Industrial Supplies

Nigerian Downstream oil and gas producers rely on us for MRO needs.

MRO Supplies - Maintenance, Repair and Operation (MRO) items are used in production and plant maintenance and can be items such as maintenance supplies, spare parts, Safety Supplies and consumables used in the production process. This includes items such as: oils, lubricants, gloves, safety equipment and cleaning products.

Services

Industrial Supplies

Ship Support & Supplies

Oil Field Procurement & Supplies

Integrated Supply Chain Management

Technical & Management Support Outsourcing