| | |
| --- | --- |
| | |
OVER SIZE MATERIALS

We can ship your order Air freight, Ocean (LCL and FCL), and Courier door-to-door (including USPS Priority, DHL Int'l, UPS International Express, and FedEx Air Int'l Priority and Economy). You may chose to use your designated Freight Forwarder for shipment and delivery, or you may ask us to select a carrier based on your needs. We will provide you with estimated freight costs, insurance rates, and costs of any special documentation and handling fees.

Q: What is the difference between a "Freight Forwarder" and "Ship Direct - Package Delivery Service" (Courier)?
A: A Freight Forwarder is an intermediate consignee as an agent on your behalf to provide transportation and logistics services. Freight Forwarders arrange freight, delivery, customs clearance, documentation preparation, cargo insurance, and related services.
You may choose to use the method "Ship Direct - Package Delivery Service" (via a Courier). In this case, an integrated transportation service provider is contracted by the Seller (Metalworth) to handles shipping and delivery to you. Some of the major delivery service providers are UPS, DHL, FEDEX, Airborne, BAX, etc. These services are subject to weight/dimension restrictions and hazardous material restrictions.
You may contract a major carrier (such as UPS or DHL, for example) and Metalworth can ship using your carrier account.
Q: How are freight and delivery charges determined?
A: Charges for air/ocean freight and courier can vary widely depending on the route, availability of the space, weights, and volume and documentation requirements.
Standard ground freight to a freight forwarder or other continental U.S. location is prepaid by Metalworth if the order is over $1500.
Q: How long does it take to ship product?
A: The transit time will vary depending on the mode of transportation selected (air/ocean/courier) based on your needs, and the weight and/or volume of the shipment. We will indicate the estimated transit time in our quotation or proforma invoice.
Q: How are duties determined and paid?
A: The importer of record is liable for payment of duty and taxes and responsible for meeting all requirements related to the import transactions. Import duties and taxes are determined by the government of the import country.
Q: Can you provide quotes for actual packing weights and dimension weights?
A: We can provide you with estimated shipping weights and dimensions, however we cannot provide actual weights and dimensions until an order is ready for shipping due to packing requirements.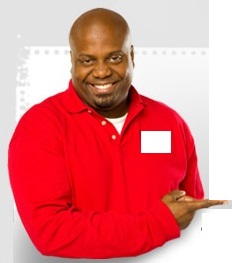 Contact us:

Office +234 (0)8100172923
Mobile +234 (0)8023134941
sales@nigeriaindustrialMROsupply.com
| | |
| --- | --- |
| | |
Projects

Made in USA Products

We source direct from OEM

Official Nigerian Distributor
Quality MRO & OEM Industrial Supplies

Nigerian Downstream oil and gas producers rely on us for MRO needs.

MRO Supplies - Maintenance, Repair and Operation (MRO) items are used in production and plant maintenance and can be items such as maintenance supplies, spare parts, Safety Supplies and consumables used in the production process. This includes items such as: oils, lubricants, gloves, safety equipment and cleaning products.

Services

Industrial Supplies

Ship Support & Supplies

Oil Field Procurement & Supplies

Integrated Supply Chain Management

Technical & Management Support Outsourcing