| | |
| --- | --- |
| | |
We continually strive to be a great company. MetalworthResourcesLimited is committed to providing high-quality products and services to our customers. Moreover, our efforts extend beyond providing outstanding products and services to those who need them. MetalworthResourcesLimited conducts researche and participates in a number of initiatives to constantly develop industrial products supply and distribution industry and to contribute to society. Metalworth Resources Limited is implementing a strategy to accelerate growth through innovation, and strengthening organizational and associates' capabilities. MetalworthResourcesLimited continuously seeks to develop technologies and products that will have a greater impact on workers' safety.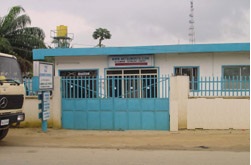 COMPANY PROFILE
Established in 1999, Metalworth Resources Ltd is a key provider of specialist MRO Supplies and services, Technical & Management support, Integrated Logistics and warehouse management services, Engineering Procurement & Support Service to the oil and gas industries.
We have unrivalled industry experience and have earned an enviable reputation for service quality and responsiveness. This is further enhanced through our alliance with the major international suppliers. We provide an extensive range of leading-edge products and services to support industrial sector activities.
We offer the oil and gas industries an independent resource for the facility management, maintenance & supervision, international manpower supplies, integrated logistics management and ancillary equipment for exploration, production, Construction and Procurement both on- and offshore.
These products and services are packaged to customers, major contractors, engineers and end users throughout Nigeria. We combine international expertise with our vast knowledge/experience in the Niger Delta region to provide unparalleled high standard local service.
Our extensive experience has enabled us to develop a deep understanding of the technical and operational needs of our clients. And so, as a service-driven company with first-class, in-house service capabilities, we are innovative and response to technical challenges promptly with excellent after sales service.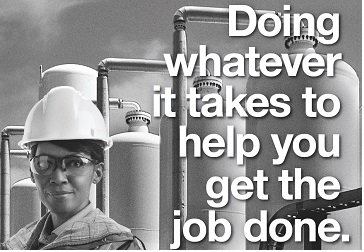 Strong. Dependable. Responsive.
When it comes to wholesale supply, the Metalworth difference rings loud and clear. That's because Metalworth is pure wholesale. We partner with our distributors to provide a single-source wholesale solution for industrial Products and Ship supplies that's smart business.
Contact us to learn more about the value of wholesale from the leader in wholesale value – Metalworth.
Pure Wholesale Speaks Volumes
Single-source wholesale powerhouse
160,000 products from more than 600 major manufacturers
Exceptional customer service
Shorter lead times on in-stock items
No order minimums
Lower transaction, shipping and transportation costs
Strategically located distribution centers
Customer marketing support.
We have become industry Preferred Partner for several reasons:
Our knowledge base – The experience of our project and service personnel, who have played key roles in the Oil & Gas Services market, particularly the Niger Delta, for over 10 years, has enabled us to become experts in this specialist field.
Our commitment to raising standards – We strive to improve current best practices and provide innovative solutions to new or unique problems, whenever the challenge arises
Our bespoke engineering service capability – We will only offer a bespoke solution to a client requirement if we can create a solution that is better engineered, lower cost or safer than those already available on the market.
Our philosophy – We are willing to accept responsibility for delivering exceptional service and focus on aligning project-specific objectives with a client's overall business drivers. Moreover, our client base is Nationwide and varied, and includes drilling companies, large multinationals and independent operators, and we have developed an enviable knowledge base of suppliers' equipment.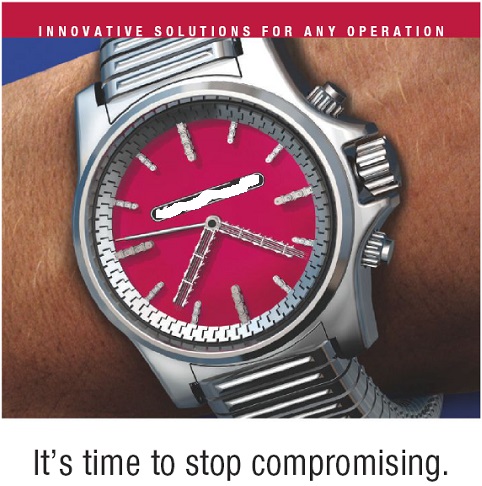 WHO WE ARE
Starting a company from scratch and watching it grow into a multi focus organization is a very fulfilling experience. With good staff we've built Metalworth to what it is today and look forward to continued successful growth in the future." Today, we have grown and aiming to be - Multi-Disciplined Contractor to Nigerian Oil & Gas sector.
OIL AND GAS Services
Engineering
Grassroots Facilities and Revamps
Front End Engineering Designs (FEED)
Procurement
Global Procurement Services
Procurement Management
Supply Chain Management
Inspection Services
Subcontracts Services
Logistics Optimization & Management
Materials Management
Construction & Design / Build
Construction Management
Commissioning and Start-up Services
Project & Program Management
Project Oversight
Risk Management
Construction Management
Process and Industrial Services
Outsourcing of Technical & Management Support Services
Operations & Maintenance
Facilities Management Services
Special Facility Services
Logistics Support
Special Facility Services
Lifecycle Services
Process Improvement Services
Each unit in Metalworth provides the same personal attention and technical help throughout our product and service range. We are here to meet your needs whether Purchasing, Hiring, Service or Repair each can be tailored to meet your specific needs. Our products and services are available for purchase or rental. In addition, we offer services such as Project management and support. The provision of leading-edge equipment and of experienced, project-based and service personnel complements this work.
Contact us:

Office +234 (0)8100172923
Mobile +234 (0)8023134941
sales@nigeriaindustrialMROsupply.com
| | |
| --- | --- |
| | |
Projects

Made in USA Products

We source direct from OEM

Official Nigerian Distributor
Quality MRO & OEM Industrial Supplies

Nigerian Downstream oil and gas producers rely on us for MRO needs.

MRO Supplies - Maintenance, Repair and Operation (MRO) items are used in production and plant maintenance and can be items such as maintenance supplies, spare parts, Safety Supplies and consumables used in the production process. This includes items such as: oils, lubricants, gloves, safety equipment and cleaning products.

Services

Industrial Supplies

Ship Support & Supplies

Oil Field Procurement & Supplies

Integrated Supply Chain Management

Technical & Management Support Outsourcing