| | |
| --- | --- |
| | |
Transportation Management

The services you need to streamline your operations with carriers
Are you sure the rates you're negotiating with carriers are as favorable as possible? Are you using the most effective routes or modes of transportation to move goods? Do you have the control you need to proactively optimize your transportation network?
With Metalworth's Transportation Management solution, you have the visibility you need to improve efficiency across every mode of transportation, drive more value from your transportation partners and take control of your entire logistics operation.
We provide insight, management expertise, purchasing power, network engineering and standard operating practices to help you optimize resources, execute with excellence and continuously improve performance while keeping costs low and customer service high. From planning, procurement and execution to management of your transportation network, Metalworth can help you reduce transportation management system costs and improve service levels.

Transportation Management Solutions
Arranging multi-modal, domestic and international transportation, including rate and service negotiation and contract management
Shipment planning and execution:
Managing the shipment process, including order consolidation, route and carrier selection and shipment tracking
Freight bill audit and payment:
Auditing, processing, and paying carrier freight bills
Determining the most cost-effective mode(s) of transportation based on historical and/or real-time data given volume, tariffs, delivery constraints
Soliciting freight or freight capacity on the open market, and contracting freight movements for each transaction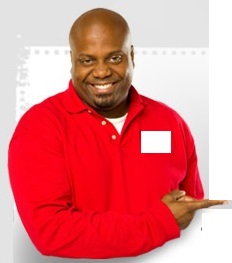 Contact us:

Office +234 (0)8100172923
Mobile +234 (0)8023134941
sales@nigeriaindustrialMROsupply.com
| | |
| --- | --- |
| | |
Projects

Made in USA Products

We source direct from OEM

Official Nigerian Distributor
Quality MRO & OEM Industrial Supplies

Nigerian Downstream oil and gas producers rely on us for MRO needs.

MRO Supplies - Maintenance, Repair and Operation (MRO) items are used in production and plant maintenance and can be items such as maintenance supplies, spare parts, Safety Supplies and consumables used in the production process. This includes items such as: oils, lubricants, gloves, safety equipment and cleaning products.

Services

Industrial Supplies

Ship Support & Supplies

Oil Field Procurement & Supplies

Integrated Supply Chain Management

Technical & Management Support Outsourcing