| | |
| --- | --- |
| | |
Reduce Working Capital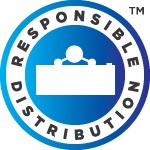 The cash tied up in maintenance, repair and overhaul stock can represent a significant percentage of your working capital. Metalworth are well-positioned to help you reduce this. We know what it takes to drive efficiencies, and we make this expertise available to all our customers. Using state-of-the-art stock management processes, we will:
Profile your MRO inventory, based on current and previous usage
Rationalise the number of manufacturer brands you use
Rank your usage, to establish an optimum 'stock profile'
Negotiate best price from our extensive range of quality suppliers
Metalworth can establish a consignment stock on your premises or at a local branch (when you only pay for the stock you use) or a managed inventory service.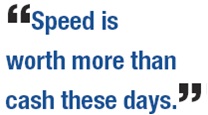 ·
Vendor Consolidation
· Transaction Analysis Reporting
· OEM Parts Conversion
· Improve Production Efficiency
Vendor Consolidation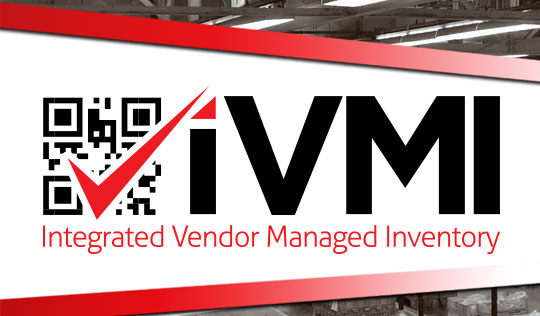 The greatest issue facing procurement professional regarding MRO spares is the vast range of products involved and their unique unpredictably of demand.
Even relatively small production facilities are likely at some stage to require spares for: bearings; power transmission components; pneumatics and hydraulics; filtration; heating, ventilation and air conditioning (HVAC); chemicals and lubricants; fasteners; hardware and tools.
This can potentially leave your business trying to deal with a large number of suppliers in various geographical locations, each with different ordering and delivery systems and processes.
By reducing and consolidating the number of suppliers for your MRO components and services, whilst still maintaining the quality and reliability of delivery, we'll help you achieve real and demonstrable cost savings.
Transaction Analysis Reporting
Forecasting and inventory management can be a difficult task, due to a variety of factors including the wide range of spares and suppliers available, and the inherently unpredictable nature of MRO spares demand.
Using a single source supplier like Metalworth will undoubtedly streamline your ordering process, providing considerable savings in time and money to your business. In addition, Metalworth's clear and auditable tracking process will assist you in improving your knowledge base and MI.
OEM Parts Conversion
Undertaking a thorough evaluation of the parts you purchase from original equipment manufacturers (OEM), we will identify standard items which can be sourced safely elsewhere and supply them to you at the best possible price.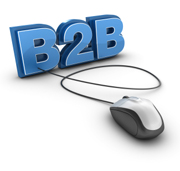 Improve Production Efficiency
Maintenance and repair downtime is inevitable, but unplanned downtime is expensive. That's why Metalworth is dedicated to keeping your production line moving continuously 24/7/365. Combining our expertise together with that of our key suppliers we'll fully support your maintenance, repair and overhaul (MRO) activity, improving production efficiency through proven, cost-efficient methods. We will work with you to achieve all this through:
We will undertake a comprehensive review of your equipment, providing a detailed performance analysis regarding maintenance requirements, application efficiency and lifetime running costs. Where appropriate we will re-specify them. This is particularly effective where new technology has been introduced that will do the job better or if a product's been made obsolete by the original manufacturer, making it difficult or costly to replace. We will also analyse your history of component failure in order to understand the causes and, wherever possible, prevent future occurrence.
Our team of highly skilled technicians will carry out certified modifications to components used in your production process, helping improve specific operations and overall production efficiency.
We can introduce and support the condition monitoring of key components in your production line. In addition to enabling effective preventative maintenance this will also ensure that your production line continues to operate at its optimum performance levels.
Delivery
We will provide a round the clock service to ensure you get what you want, when and where you need it. So we will deliver bearings, belts & pulleys, chains & sprockets, linear motion, motors, seals, gearboxes, pneumatics, hydraulics, clutches & couplings, tools & maintenance and health & safety products directly to your production line, 24 hours a day, seven days a week, 365 days a year.
Component kitting.
We can provide a standard kit of parts to service and maintain your machinery, to ensure you can begin scheduled maintenance, confident you have all the parts you require.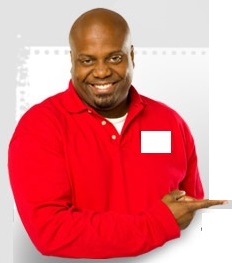 Contact us:

Office +234 (0)8100172923
Mobile +234 (0)8023134941
| | |
| --- | --- |
| | |
Projects

Made in USA Products

We source direct from OEM

Official Nigerian Distributor
Quality MRO & OEM Industrial Supplies

Nigerian Downstream oil and gas producers rely on us for MRO needs.

MRO Supplies - Maintenance, Repair and Operation (MRO) items are used in production and plant maintenance and can be items such as maintenance supplies, spare parts, Safety Supplies and consumables used in the production process. This includes items such as: oils, lubricants, gloves, safety equipment and cleaning products.

Services

Industrial Supplies

Ship Support & Supplies

Oil Field Procurement & Supplies

Integrated Supply Chain Management

Technical & Management Support Outsourcing