| | |
| --- | --- |
| | |
Technical consultancy and application advice
The technical consultancy and application advice that is available can support engineers to identify opportunities to standardise their spares strategy. This ensures sub-optimal parts are substituted for those with a longer life expectancy and lower total cost of ownership, so delivering further cost savings.
An Insite service can, therefore, proactively help to reduce your working capital by performing:
Stock profiling
Standardisation of products
Brand rationalisation
Standardisation equates to fewer products, which in turn means less stock and reduced working capital.
A key success factor
Whatever route is chosen, there will be a need to balance cost with the operational and technical needs of the sites and, in some cases, the culture of the organisation. To aid the decision-making process, the procurement professional should involve the ultimate customers – plant managers, maintenance engineers, supervisors and so on - who can provide valuable insight into service and technical requirements. The engagement, or otherwise, of these individuals is a key determinant of the success or failure of the strategy.
For any large facility with a significant engineering spares requirement, establishing an Insite is a genuine and viable possibility. It can open up significant cost savings and productivity benefits through a single source of supply, and offer a range of value-added services.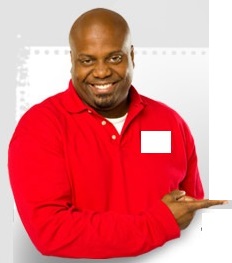 Contact us:

Office +234 (0)8100172923
Mobile +234 (0)8023134941
sales@nigeriaindustrialMROsupply.com
| | |
| --- | --- |
| | |
Projects

Made in USA Products

We source direct from OEM

Official Nigerian Distributor
Quality MRO & OEM Industrial Supplies

Nigerian Downstream oil and gas producers rely on us for MRO needs.

MRO Supplies - Maintenance, Repair and Operation (MRO) items are used in production and plant maintenance and can be items such as maintenance supplies, spare parts, Safety Supplies and consumables used in the production process. This includes items such as: oils, lubricants, gloves, safety equipment and cleaning products.

Services

Industrial Supplies

Ship Support & Supplies

Oil Field Procurement & Supplies

Integrated Supply Chain Management

Technical & Management Support Outsourcing