| | |
| --- | --- |
| | |
Repairs & Technical Services

In order to leverage maximum workforce productivity, reduce the risk of injury, and minimize costly downtime, it is imperative that your equipment be consistently maintained and repaired to the highest quality standards.

We believe service is just as important as the sale itself. That's why we guarantee you'll get the service you require, regardless of whether we do it with our own knowledgeable staff or aid you in arranging repairs through another qualified repair facility.
We provide:
Highest quality standards, nationwide, in compliance with international and industry standards, maintaining and repairing safety and MRO equipment
A unique preventive maintenance program to prolong the life of your equipment
Innovative life cycle service programs - a tracking system that manages your service program
Certified, factory-trained technicians committed to providing quality service
Authorized manufacturer service centres supported with inventory of ready-to-use rental equipment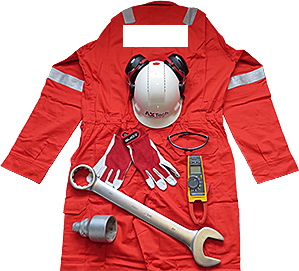 Our after-sales service team offers one-stop service solutions for:
Gas Detection - Strict quality standards ensure that our service programs meet the demands of the toughest industrial environments.
Industrial Maintenance and Repairs – We offer extensive, in-house repair service provided by highly trained, factory–certified technicians, using only the most current diagnostic equipment, instruments and tools.
Safety Equipment Services - We understand the critical nature of jobs that requires this vital equipment and we are committed to providing outstanding quality service in maintaining it.
Safety Equipment Rentals - Choosing to rent promotes consistency in equipment and in the use of established training programs in place for new and contractual employees.

Our Technical Services include:
Full in-house service
Calibration & repair of gas detection instruments; Industrial Scientific & MSA
Complete cylinder service for all S.C.B.A. cylinders
Mobile service on stationary shop equipment
Hydro test and fill breathing air cylinders
Mobile installation on some equipment
Mobile Jordair/Bauer compressor service
Mobile service for SCOTT & MSA S.C.B.A's
Fall arrest/self-retracting lifelines: North, DBI/Sala, Miller, MSA
Fall arrest harness and lanyard inspection/certification
Manual chain hoists/pullers: Westward, Kito, Columbus McKinnon
Torque wrench testing and calibration
Fire extinguisher service in slected provinces
Warranty Repair
Our fully certified, factory-trained technicians ensure that repairs, calibrations and inspections are always carried out to exact manufacturers and industry specifications using the very latest high tech equipment, and all work is backed by a written 90 day service guarantee.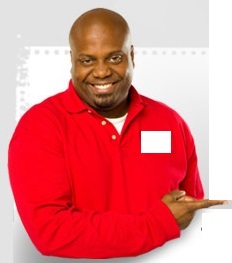 Contact us:

Office +234 (0)8100172923
Mobile +234 (0)8023134941
sales@nigeriaindustrialMROsupply.com
| | |
| --- | --- |
| | |
Projects

Made in USA Products

We source direct from OEM

Official Nigerian Distributor
Quality MRO & OEM Industrial Supplies

Nigerian Downstream oil and gas producers rely on us for MRO needs.

MRO Supplies - Maintenance, Repair and Operation (MRO) items are used in production and plant maintenance and can be items such as maintenance supplies, spare parts, Safety Supplies and consumables used in the production process. This includes items such as: oils, lubricants, gloves, safety equipment and cleaning products.

Services

Industrial Supplies

Ship Support & Supplies

Oil Field Procurement & Supplies

Integrated Supply Chain Management

Technical & Management Support Outsourcing