| | |
| --- | --- |
| | |
CUSTOMS BROKERAGE SERVICES

Trusted Advisor

®

experts on your side
Navigate dynamic international shipping regulations with one company to keep the compliance process simple and accurate. Define your needs, contain costs, and minimize your risk with expert customs brokers.
Determine if you're paying the appropriate amount of tariffs, duties, and declared values with enhanced supply chain visibility. Utilize adept specialists to help you conform to existing government regulations and stay ahead of changing compliance laws with ease. With all the variables and challenges that importing creates, a streamlined approach to customs brokerage means less risk, fewer errors, and reduced costs for you.
Experience the unmatched benefits of customs brokerage services:
Develop accurate data by utilizing compliance assistance for your imports.

Pay appropriate duty rates using advanced tariff engineering.

Access dedicated brokerage managers, their staff, and global trade reports.

Enhance your global visibility to know when your shipments clear customs.

Develop standard operating procedures and best business practices to help you mitigate risk.

Minimize costly delays with cargo examination coordination.
Combine your customs brokerage with ocean freight forwarding, air freight forwarding, domestic freight services, and other additional services for complete logistics solutions.
Discover global trade resources to maximize your global shipment capabilities. Utilize the Incoterms® 2010 and security tools to find definitions for international transactions, understand who bears the risk in a transaction, and learn more about safety programs like the 10+2 Rule.
Global Freight Services
Connect to global freight logistics expertise
Pair the global capabilities you need with a proven track record of unbeatable international logistics service and execution for consistent processes that boost productivity. Easily manage all the moving parts of your global transportation—air and ocean freight forwarding, customs brokerage, intra-continental distribution, documentation, and regulatory requirements.
Move your freight around the world with precision through a collaborative approach with industry tested experts and the global resources and knowledge you deserve.
Explore all your international transportation service options:

Global Air
Full Container Load (FCL)
Less Than Container Load (LCL)
Customs Brokerage
Truckload
Project Cargo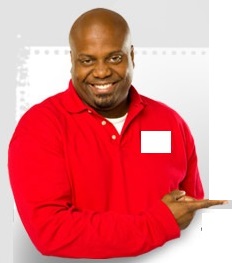 Contact us:

Office +234 (0)8100172923
Mobile +234 (0)8023134941
sales@nigeriaindustrialMROsupply.com
| | |
| --- | --- |
| | |
Projects

Made in USA Products

We source direct from OEM

Official Nigerian Distributor
Quality MRO & OEM Industrial Supplies

Nigerian Downstream oil and gas producers rely on us for MRO needs.

MRO Supplies - Maintenance, Repair and Operation (MRO) items are used in production and plant maintenance and can be items such as maintenance supplies, spare parts, Safety Supplies and consumables used in the production process. This includes items such as: oils, lubricants, gloves, safety equipment and cleaning products.

Services

Industrial Supplies

Ship Support & Supplies

Oil Field Procurement & Supplies

Integrated Supply Chain Management

Technical & Management Support Outsourcing