3PL-Third Party Logistics

Choosing third-party logistics companies or logistics providers that offer the best 3PL solutions and services can be difficult. We can help.
Use our 3 PL Request for Proposal (RFP)/Request for Information (RFI) service can help you find the 3PL and 4PL providers that can meet your specific 3PL service challenges and needs. The 3PL companies we work with will provide free, no-obligation third-party logistics advice, solutions, and information specific to your logistics management needs.
Ask us 3PL questions, you'll get answers. Simply provide us the information, and detail of your 3 PL logistics challenges.
Request RFP - Modes & Services
3PL RFP
Air Cargo RFP
Chemical Logistics RFP
Forklift RFP
Global Logistics RFP
Logistics Planner RFP
Ocean/Intermodal RFP
WMS RFP
Warehousing RFP
Trucking RFP
Air Forwarder RFP
Logistics Education Program RFP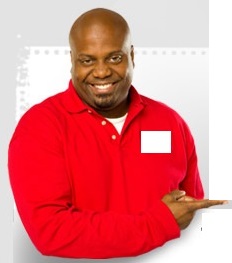 Contact us:

Office +234 (0)8100172923
Mobile +234 (0)8023134941
sales@nigeriaindustrialMROsupply.com
| | |
| --- | --- |
| | |
Projects

Made in USA Products

We source direct from OEM

Official Nigerian Distributor
Quality MRO & OEM Industrial Supplies

Nigerian Downstream oil and gas producers rely on us for MRO needs.

MRO Supplies - Maintenance, Repair and Operation (MRO) items are used in production and plant maintenance and can be items such as maintenance supplies, spare parts, Safety Supplies and consumables used in the production process. This includes items such as: oils, lubricants, gloves, safety equipment and cleaning products.

Services

Industrial Supplies

Ship Support & Supplies

Oil Field Procurement & Supplies

Integrated Supply Chain Management

Technical & Management Support Outsourcing