| | |
| --- | --- |
| | |
We are your premier manufacturers' representative in Nigeria.

STRONG PRODUCTS
WORLD CLASS REPRESENTATION
STRONG CHANNEL PARTNERS
BOTTOM LINE RESULTS
We know Nigeria, Eh!
We know the Nigerian marketplace and we know what it takes to grow your company's market share!
We acts as your sales force in Nigerian market. We accomplish this through our outside salespeople and inside sales support staff.
Our major service is to provide full service representation to manufacturers/suppliers seeking to professionally market their products to Nigeria Oil and Gas sector.
Our most important services are both Sales & Marketing along with Technical Application Support. We are an OEM's Representative Company with special interest in Oil and Gas sector of Nigerian Economy. We offer professional sales management and services for the manufacturers' that we represent.
We Teach, Train, & Motivate Distributors. To assure your satisfaction we require regular sales training and product awareness, product demonstrations before contacting end users.
Our objective is to provide successful sales/marketing initiatives that reach the desired goals of all parties (principal, distributor and end-user).

How can we
help you today? We are committed to growing your business. A strong combination of strategy and sales force makes us a leader in the field of outsourced sales representatives.
We are in the business of representing and marketing select high quality industrial products manufacturers. Currently our key strengths are the technical expertise in the industrial industry and our understanding and knowledge of the users and distributors for our market area.
Purpose
The business foundation is the credibility established within industrial distributor relationships through recognized technical expertise and excellence in full service to the satisfaction of the end user and resellers.
Dominant driving force in our business:
Client Customer Base
Marketing Expertise for Industrial Distributors
Technical Expertise for Industrial Distributors and Users
Technical and Marketing Expertise for Specialty Marketing and OEM accounts
Representing High Quality Products produced by Select High Quality Principles

Our Mission
To provide world-class representation to manufacturers who supply industrial, safety, MRO and contractor supply products to distributors in the Nigeria and West Africa. We are committed to excellence in presenting products, programs and ideas to our customer base in order to maximize sales. Throughout this process, we will conduct ourselves with the utmost honesty, integrity and respect.
Our Vision
To maximize the sales potential for our manufacturing partners
To represent the highest quality manufacturers
To create a positive work environment for our employees
To consistently strive to earn the best reputation amongst our peers
To treat all in our sphere of influence with honesty, integrity and respect
Let's discuss how we can impact your organization's Mission.
We are a leading Outsourced Sales Agency committed to marketing industrial, safety, MRO and contractor supply products to the manufacturing industry through distribution.
We offer a professional sales force with well years of combined sales and marketing experience. We are large enough to provide complete coverage, yet small enough to offer personalized attention. We are committed to your success.

We continue to evaluate ourselves and our external customers on a daily basis to maximize our effectiveness in communicating throughout our supply chain our unique products, ideas and programs in which ensures strong results from our suppliers, distributors and the ultimate end user.
Market Penetration
Working with Metalworth will allow your organization to maximize it's market penetration.
We have sales experience in marketing products through safety, industrial, contractor supply, traffic safety channels of distribution. Our long term strategy is to grow our overall business through maximizing our distribution base and to continue to look for alternative channels of distribution.
Comprehensive Business Plans
We strongly believe in setting expectations for ourselves and our partners. It is vital to our success as a team to take the time to discuss where we and our manufactures are today and plan for where we want to be in the next year and into the future.
We will analyze your product mix, your existing customer base, and what alternative channels might exist to expand your business. With your input, we will develop a comprehensive business plan tailored to your needs as an organization. We then will execute the plan so that as a team, we will achieve those expectations.
At Metalworth, we are in the business of networking. We believe that our industry association memberships make our relationships and our business stronger by:
Keeping us abreast of industry trends
Keeping us connected with our peers
Offering continuing education
Giving us the opportunity to support our industry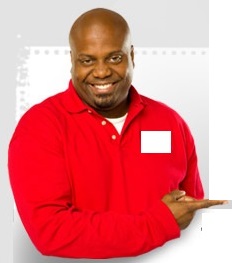 Contact us:

Office +234 (0)8100172923
Mobile +234 (0)8023134941
sales@nigeriaindustrialMROsupply.comThis email address is being protected from spambots. You need JavaScript enabled to view it.
| | |
| --- | --- |
| | |
Projects

Made in USA Products

We source direct from OEM

Official Nigerian Distributor
Quality MRO & OEM Industrial Supplies

Nigerian Downstream oil and gas producers rely on us for MRO needs.

MRO Supplies - Maintenance, Repair and Operation (MRO) items are used in production and plant maintenance and can be items such as maintenance supplies, spare parts, Safety Supplies and consumables used in the production process. This includes items such as: oils, lubricants, gloves, safety equipment and cleaning products.

Services

Industrial Supplies

Ship Support & Supplies

Oil Field Procurement & Supplies

Integrated Supply Chain Management

Technical & Management Support Outsourcing