| | |
| --- | --- |
| | |
Managed Inventory Services

By managing all your general maintenance consumables, Metalworth can help generate cost, productivity and efficiency improvements across the whole procurement process.
Using our stock management expertise, we will analyze your process, streamline your supplier base and establish an easily accessible storage system containing key products. Outsourcing the management of low cost products has several key benefits, not least allowing your procurement team to focus on higher value items. Other advantages include:
Improved

Purchasing Efficiency. With fewer suppliers, orders and invoices you free up valuable employee time
Improved stores/stock management. By rationalizing stock and matching it to consumption, you achieve improved stock control and rotation, while also releasing space
Productivity improvements. The number of store visits and inbound freight charges all decrease, and you can eliminate totally all unsupervised local purchases
Find the Right Inventory Management Solutions for Your Business
Integrate these time-, money- and space-saving inventory solutions with your existing purchasing systems.
KeepStock Label
Better Organization
KeepStock Scan
Faster Ordering
KeepStock Mobile
Moving Inventory
KeepStock Track
Detailed Visibility
KeepStock Secure
Controlled Consumption
KeepStock Onsite
Skilled Resource
KeepStock Store
Outsourced Management
KeepStock Inventory Management Solutions
Save money, time and space with the help of inventory solutions.
In these challenging economic times, it is more important than ever to increase efficiencies and decrease costs. Effective MRO inventory management can help you determine the right spare parts and supplies to keep on-hand to help reduce unplanned downtime and improve cashflow. Count on KeepStock inventory management solutions to help you manage and maintain the right product inventory level-saving you money, time and space.
Make the Most of Your Valuable Shelf Space
Regardless of your business size, there is a KeepStock solution that's right for you. Inventory management solutions help you remove extra costs from your inventory:
Optimize inventory levels and reduce excess product stock and stock-outs.
Improve control and organization of your inventory.
Increase productivity and efficiency with a streamlined purchasing process.
Reduce procurement costs for frequently purchased MRO items.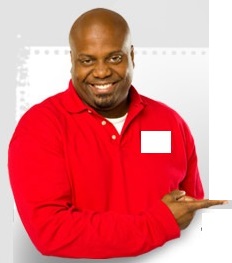 Contact us:

Office +234 (0)8100172923
Mobile +234 (0)8023134941
sales@nigeriaindustrialMROsupply.com
| | |
| --- | --- |
| | |
Projects

Made in USA Products

We source direct from OEM

Official Nigerian Distributor
Quality MRO & OEM Industrial Supplies

Nigerian Downstream oil and gas producers rely on us for MRO needs.

MRO Supplies - Maintenance, Repair and Operation (MRO) items are used in production and plant maintenance and can be items such as maintenance supplies, spare parts, Safety Supplies and consumables used in the production process. This includes items such as: oils, lubricants, gloves, safety equipment and cleaning products.

Services

Industrial Supplies

Ship Support & Supplies

Oil Field Procurement & Supplies

Integrated Supply Chain Management

Technical & Management Support Outsourcing